"

Rat Silo channel current events into apocalyptic post-punk project" - Donna Mair
Bio
Rat Silo is a Canadian Alternative rock group based in Vancouver, British Columbia, Canada founded by James Newton, the former lead vocalist and guitarist of Canadian alternative rock band Sons of Freedom. 
Rat Silo are currently releasing their 5th record: "Unfortunately…" Formed in 2007, the current line up consists of Jim Newton (Sons Of Freedom) vocals, guitar, Don Binns (Sons Of Freedom, Art Bergmann, Econoline Crush, Trailerhawk) bass, Sean Stubbs (Numb, Bif Naked, SNFU, Jakalope) drums and Erkan Gencol samples, loops, and percussion. The latest record was recorded with Dave Rave" Ogilvie (Jakalope, Skinny Puppy, Marilyn Manson) who also produced the last 2 Rat Silo albums "The World Is Going To End Tomorrow" and "The Great Northern Way".
Rat Silo makes music for desperate times. Setting up tight, bottom-heavy grooves and mixing in samples for added texture makes a juicy base for the singer's voice. Rat Silo uses machines  but, the machines sync to the band, so, the tempos change during songs more organically. Lyrics are mostly from the urban angst / post-apocalypse / blind-rage bucket. Rat Silo is releasing 3 singles at 4 week intervals and then the 7 song EP to College and Community Radio in Canada in 2022. In addition, a live video of 6 songs will be appearing on their various video streaming channels.
Press photos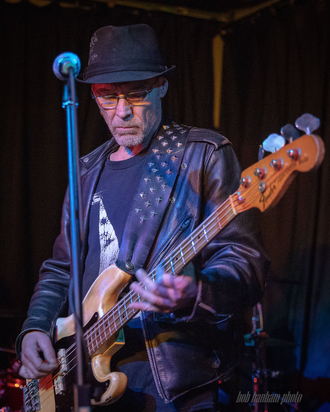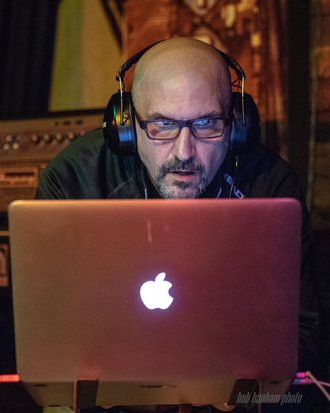 Upcoming shows
(PDT, UTC-07) (PDT, UTC-07)
Rat Silo with friends and fellow musical adventurers Square will perform death-defying sonic stunts before a live audience on The Roxy Cabaret's storied stage.